A guide to finding mini-beasts
Sweep netting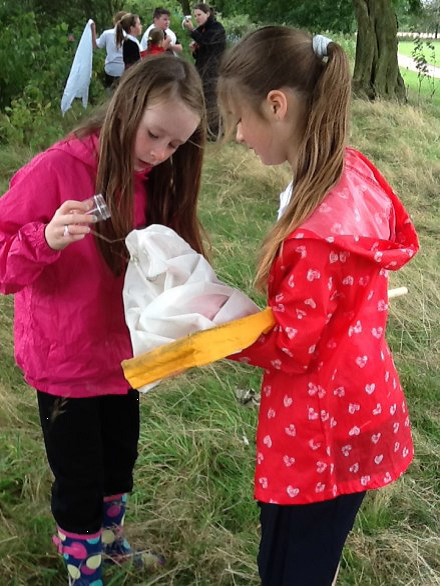 A sweep net is a long net with a wide opening used to catch flying insects or in a grassland environment.
A specific insect, such as a butterfly, could be targeted and caught in order to be identified. Or successive sweeps could be carried out on a section of grassland, capturing anything resting on the grass- often including invertebrates such as beetles, bugs, grasshoppers and spiders.
The top of the net should be closed quickly after each sweep, with a flick of the wrist, to prevent the catch escaping. Care should be taken not to sweep in areas with branches or spiky vegetation, as the net will get caught.

Wildlife equipment such as nets and magnifying pots can be purchased online at NHBS